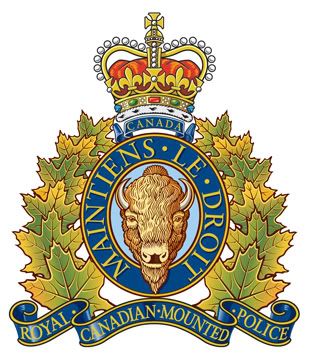 RCMP Complaint Against Corporal Henry Proce and Sergeant Dan Wendland
by Jim & Judith Townsend
I would like your office to investigate two RCMP officers that we believe were involved in and are covering up a drive-by shooting.  Five bullets went through our motorhome in the middle of the night while my husband, son, and myself were sleeping in it.  These two officers are Corporal Henry Proce, acting NCO in the Lumby, B.C. RCMP detachment and RCMP Sergeant Dan Wendland, B Watch in the Vernon, B.C. detachment.
The two officers have also harassed us, invaded our dwelling, and colluded with several government agencies over the years.  They have also been derelict in their duty, abused the court system laying false charges against my husband Harry James Townsend (Jim), violated their oath of office, and aided and abetted in an attempt to murder my family.  They have now arrested and incarcerated my husband under vague and unspecified charges.  My husband is not violent and does not have a criminal record.  He is however a political writer and a strong voice against the criminal activities of the RCMP and this is one of the reasons for their ongoing invasion into our lives.  I have documentation from letters and government FOIA files proving my allegations and am more than willing to submit them.
Cpl. Henry Proce:
Proce has harassed us since the summer of 2007 when he came up with his informant who accused us of being squatters.  We were on our mining claim and had all the proper licenses to be there.  His informant came up before him and hid in the bush the whole time.
Proce has constantly invaded our dwelling since then. His activities include:
-       Questioning our son when we were not at home.
-       Mocking us, laughing at us, besetting our dwelling, sending up and coming up to our camp with various government agents, including forestry, Mining Titles Office (July 28, 2009; October 14, 2009 – File # 10040-02; 13825-02 1362). Also MTO and Proce were attacking us again in August 2011.  Proce always insisted that we had our claim "for non-mining purposes", but we could never get an answer from him as to what that purpose was.
-       He has also sent up and come up with employees from the B.C. Attorney General's office (more than one occasion).  Troy Kimber from the Attorney General's office came up with Proce and Don Smith from MTO in October 2009.
-       Invaded our dwelling with Clint Zimmerman from the Ministry of Forests, Land and Natural Resources, giving us an illegal Trespass Notice which was later rescinded by Zimmerman when he realized what Proce was up to.  Proce laughed at us when he was there exuberantly telling us that he was going to seize all of our belongings, fine us and he was going to see us in jail.  (July 5, , 2011; file # 11740-20/RSI-11-010)
-       Sneaking up to our claim, and when we saw him he drove up the drive and told us that his informants told him that we were gone and he was just driving by to see.  Our claim is 12 kilometres from the highway and 4 kilometres up a forest service road.  (October 5, 2009).
-       He has come up to the claim to tell us that we would have no privacy and his higher ups want us gone (November 16, 2009).  We have since learned that his "higher-up" is Dan Wendland; who also initiated the investigation by John Cox on July 28, 2009 (admitted by Proce on October 5, 2009), when Proce stated that we had "a situation here" but not explaining exactly what that was.
-       After the drive-by shooting (August 22, 2009 – Police File #2009-18700; Victims Assistance File #10-1153), which was not investigated properly, Proce would come up to our place laugh and say that the shooting would never be solved because no one would ever confess.  Two months after the shooting he told us that the bullets had not been analyzed (October 5, 2009).  On a later date he told me that the investigation of the shooting had been closed.  When I asked if he had arrested anyone and what the results were he stated that no, he had not arrested anyone and that the results were none of my business (July 5, 2011).  We believe that Proce, Wendland and their informant were all involved in and are covering up the drive-by shooting.
-       On March 29, 2011 we showed up at Vernon Court House for the trial that was for the false charge of uttering threats against Pat Clemens of Ministry of Housing and Social Development (MHSD).  Jim's name was not on the docket and we were told that he was not scheduled and that the crown was not proceeding.  We have the posted docket with signatures of witness that were at the court with us on that day.  On April 10, 2011 Henry Proce published in the Vernon Morning Star that Jim did not show up for court and that there was a warrant out for his arrest for uttering "death threats."  Both of these public statements are untrue.  Jim was subsequently arrested again without being taken into the station.  The RCMP used a cell phone to get an undertaking.  We had to go in to court again to get a new trial date.
-       Proce has now colluded and engineered with Dan Wendland more false charges that did not give a specific date (each count has a span of 6 months), are vague and do not give any specific details or any specific incident, only that Jim has uttered threats against him.  Jim was arrested and incarcerated by RCMP officers who were not in uniform, pretended to want food and coffee at the café, stating they were from Alberta, and not producing identification, a warrant or telling what the charges were.  They twisted my husbands arms while handcuffing him. (November 9, 2011 – Police file # 119:11-6428; Court File # 4971- 46776-1).
Sergeant Dan Wendland:
In July of 1996 Wendland was in charge of an investigation for the break-in of our home, of which most of our property was stolen, including all of our equipment for our home based business.  When we got back on our feet after everything was stolen we filed our taxes.  This became a nightmare for us.  Canada Revenue Agency (CRA) wanted a police file number for the break and enter.  We discovered that Wendland was derelict in his duties and never investigated or even opened a file.  This resulted in a complaint against him where they found him to be derelict (file #96-74213: PCC 200-0160).
-       Seeing his chance for revenge Wendland ordered Cpl. Henry Proce to initiate a MTO inspection of our mining claim (July 28, 2009); this was Henry's "situation" (File # 10040-02; 13825-02 1362).
-       We believe that Wendland has knowledge of, was involved in, and is now covering up the attempt to murder us (Aug. 22, 2009; file # 2009-18700).
-       He told Proce that we would have no privacy and that he wanted us off our mining claim.
-     Wendland engineered the false charge of "uttering threats" with Troy Kimber of the Attorney General's office and Pat Clemens of Ministry of Housing and Social Development.  After the RCMP arrested my husband Wendland alarmed Patrick Clemens by showing him Jim's internet sites, putting an alarm system in his house and talked him into laying the phoney charge.  The website, that does not belong to Jim, points to a website about RCMP crimes.  Wendland sent up Constable Goodyear on February 19, 2010 (before any charge was laid), who stated that he was arresting Jim because his NCO had "his panties in a knot".  Goodyear also said that "no charges had been laid before a Justice, nor had the crown laid any charges.  He gave Jim blank pieces of paper (undertaking, et al) that were not filled out (police file 119:10:2675), and did not take Jim into the station.
-       Wendland put together an indictment which was obviously a lie (April 7, 2010; file # 45063.  We did not get this indictment until one hour before our court date on April 8, 2010.  We phoned court registry and the crown office continually after the arrest but they always said that there was no file.
-       Wendland has threatened Jim in an email telling Jim to shut-up.
-       Wendland has colluded with MTO, MHSD, the Attorney Generals office, Criminal Justice Branch, and has been profiling Jim with the Behavioural Science Team looking for something to charg Jim with.
-       Wendland has now made up more phoney charges and had Jim arrested and imprisoned on vague, unspecified charges of uttering threats against him (November 9, 2011 – Court file 49711:46776-1; police file# 119:11:6428)
This whole thing has been because we are trying to get the attempt to murder us investigated and using the lawful venues available to us in order to do so.  Nobody seems to get that we are trying to get the drive by shooting solved and we are upset about bullets being fired at us.
—————
Jim's case is urgent. He was supposed to go to court for a trial and instead they just grabbed him and put him in jail. His health has been compromised due to an unfortunate tractor accident that crushed his body a few years ago. His condition has forced upon him and his family a scenario where finding the wherewithal to survive financially has been an ongoing challenge. As such I would ask you, dear reader, to look into your heart and try to imagine yourself in Jim's situation and from there extrapolate to whether or not you might be able to help him and his family out. If you are able to please consider sending some much needed funds to Jim's wife using the only means available to them which is a PayPal account.
Alexis Elixirs  EMAIL:  jim@jim-townsend.com