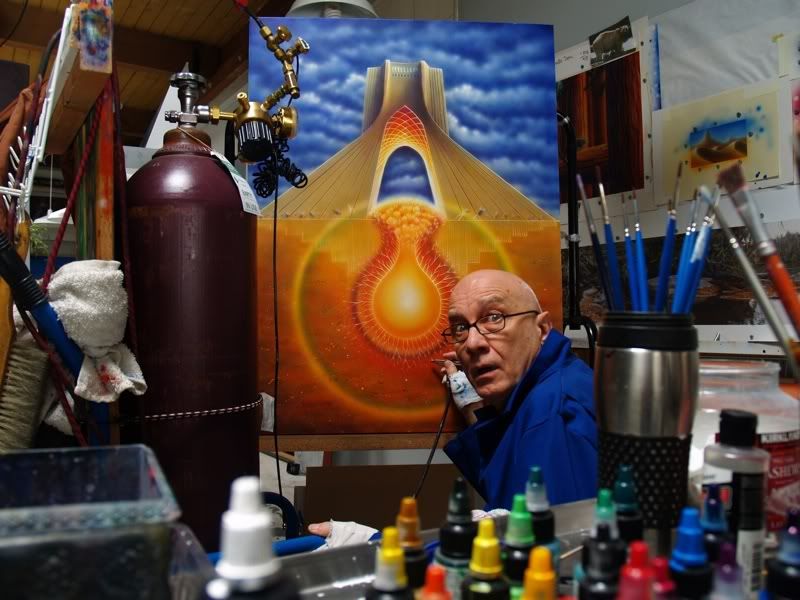 Hi Art Nukers and Nukettes,
Re:
The Art Nuko Show in Iran
Ambassador Nukeau is in trouble and needs your help.
He went to Iran to arrange for an exhibition of the Art Nuko Show, even though the painting "Bunker Busting in Tehran" won't be finished for a week or more.
But at the rate things are deteriorating that might not be fast enough. Therefore attached is a small jpg of the painting in progress.
We will send out a high resolution file to the list as soon as the painting is finished so you can make prints.  A poster is also in the works.
Please pass this message on and help Art Nuko attain critical mass before it's too late.
Join the Arts Race -

Subscribe and UnSubscribe puts you on and off the list.
While there's still a chance for peace…
_______________
Dr. Arthur Nuko
CONTACT:
CarlChaplin@Shaw.ca