December 7, 2012
Dear Alex,
Thank you for sending out your message regarding "Who are the Human Rights heroes?". It is both apt and timely that we continue to recognize those who are working hard in the trenches and the front lines doing their utmost to ensure that future generations will at some point be able to live in dignity, peace, freedom and justice.
And while I applaud your efforts to bring to the attention of people everywhere the sacrifices and plight of good, decent, dedicated people like Gao Zhisheng and Yolanda Oqueili who have given their blood and their courage in the struggle for human rights I also believe rather fervently that you should not at the same time overlook those within Canada who are also giving their all to ensure that these very same rights are not trampled into the dust of deception and tyranny.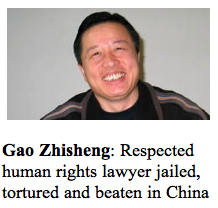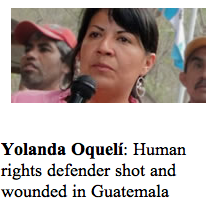 While I am not one to normally toot my own horn in this sense I find it just a bit unsettling to see how Amnesty International invariably goes elsewhere in its quest for fine examples of activists who are fighting for human dignity, leaving those of us here at home who are doing their utmost to bring forth these same principles to stand alone upon the battlefield.
Without the freedom and ability to speak the truth regarding the decimation of human rights here in Canada, the USA and throughout the Western world, all of your efforts to save those outside the ken of these supposed bastions of freedom and democracy will surely be for naught.
Today Canadians are in the midst of a decisive battle to retain their right to freedom of speech on the Internet; a right that is critically fundamental if the western world is to address the root causes of those issues and concerns that are affecting the whole of the global community, including the rights of Gao Zhisheng and Yolanda Oqueili and countless others.
In this regard I would therefore propose that you also shine your well-deserved attention and light upon those activists within the boundaries of the west and accent and highlight for all to see, the urgency of upholding this one sacred, universal right that the world cannot do without if it is to ever regain a balance of peace, harmony and justice; the right to express without fear of government intervention and repression, the thoughts, ideas and opinions on the root causes of injustice; conceptions that will ultimately afford us all the freedom to live in peace and dignity.
I believe that my own case here in Canada is one that should be supported by your organization and I invite you to take a closer look at it by visiting my website www.radicalpress.com and also by contacting me for all the details surrounding my struggle in this regard.
If anyone here in Canada is an "Individual at Risk" it is surely I.
For human rights, justice and freedom of speech on the Internet I remain,
Sincerely,
Arthur Topham
Pub/Ed
"Digging to the root of the issues since 1998?