"I wish sometimes that I had another medium than words, those pale and empty sounds and symbols.
I would like to tell a tale in acid, in poison, in vitriol, in fire and brimstone,
a tale that would sear and singe and scorch and curl up the pages as you read them."
~ Douglas Reed, Disgrace Abounding, 1939
"Now the wintertime is coming,
The windows are filled with frost.
I went to tell everybody,
But I could not get across."
Bob Dylan, It Takes a Lot to Laugh, It Takes a Train to Cry, 1965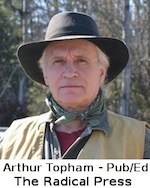 The incidents of rampant, overt corruption and cover-up of abominable criminal activities within the upper and lower levels of B.C.'s provincial government ministries, the federal and provincial judiciaries and the RCMP continue to expand with increased alacrity as new revelations by whistle blowing citizens, sickened and disgusted with what's going on behind the smokescreen of media, court and police complicity in heinous acts of sexual abuse and pedophilia, step forth into the light of truth with their hitherto suppressed stories.
For the vast majority of victims who find themselves caught up in this vortex of venal depravity and perversion, without the financial means to hire high priced attorneys, there's little recourse for them but to vainly cry out for help and recognition to avenues of public recourse such as the RCMP Complaints Commission, the Human Rights organizations, the BC Civil Liberties Association, the Ombudsman and other miscellaneous agencies and government ministries that ostensibly exist to protect the victims of crimes here in this province, only to end up with the realization that all of them, ultimately, are but false and disappointing ruses whose primary purpose is to act as firewalls of protection for the criminals themselves.
When we tally them all up and then toss in the corporate, mainstream Zionist-controlled media whose primary purpose is to promote and protect these criminal elements within our judicial and social infrastructure we end up slamming our heads into what's essentially a granite wall of collusion and criminality that not only boggles the mind but strikes fear into the hearts of those who once believed that their government and their courts and their police system were there to protect the honest and innocent and uphold the ideals of justice and fair play.
The sad and growing reality for all of the thousands upon thousands of victims of these forms of abuse is that the psychopaths have taken over the levers of government and foreign lobby groups representing the most voracious, avaricious, vile and decadent nation on the face of the planet have filled our national and provincial judiciary with cold-blooded, cruel replicas of themselves whose primary purpose is to serve and protect the sickos that are raping, abusing and murdering our youth and instilling fear and psychoses into their hearts and minds so that their lives are forever lived in terror and anxiety thus ensuring that they live dysfunctional lifestyles that again only benefit the courts and the corporate prison system (run by their demented brethren from the U.S.A.) which profit even further from the ongoing abuse of our present and future generations.
Were it not for the courage and tenacity and will of individuals like Frank Frost, Lonny Landrud and Byron Prior and Frank Martin & Helen Michel and Jack Cram and Jimi Townsend and Robert White-Erickson and Werner Bock and numerous others who've thrown off their shackles of fear and servitude and challenged this serpentine system of "law and order" and openly exposed the underbelly of these slithering slime balls the rest of the world would still be unaware of just how evil and psychotic the system really is once the veneer of media rhetoric is scraped off and the ghastly truth is revealed.
Here at The Radical Press I've been covering these and other tales of woe and misery and government misfeasance for well on to fifteen years and in doing so I've also had to pay the price that comes with challenging the authority of those who, in their deluded hubris and megalomania, still believe they have some god-given right to control and exploit and abuse our individual liberties and freedoms as human beings. For the whole of this duration I've been constantly in legal battles with the provincial government and with the Zionist Jewish lobby groups who wield such inordinate and perverse influence over all levels of government in this once democratic and free nation we call Canada.
SLAPP-STIK 1000
I've been harassed, intimidated, charged and taken to the BC Supreme Court by the highest levels of this province's government for exposing pedophile activities within the same Ministry of children and Families (as it was then called back in 2001) during the reign of the former NDP government then under the leadership of Premier Ujjal Dosangh. Now, fifteen years later, nothing has changed and the criminal activities of these same sick, satanic perverts continues, aided and abetted by their No. 1 mind-control weapon, the Zionist Jew criminal media that dominates 95% or more of Canada's information technology.
SLAPPSTIK700
It was only recently while covering the legal case of criminal injustice involving Robert White-Erickson of McBride, B.C. that I became aware of Mr. Frank Frost. What made it even more uncanny was to find out from talking with him that, although he also resides in McBride, he once lived and worked in my own home town of Quesnel where for many years he worked as an advocate for the very same Ministry of Children and Family Development that he is now openly criticizing and exposing.
Like all stories of sexual perversion and abuse involving pedophilia, rape and murder Frank Frost's story is not pleasing to either the ear or to one's sense of moral serenity. What will very quickly become apparent for viewers of this two-part interview (filmed, incidentally by Robert White-Erickson who, as I write, is once again sitting in jail in the Prince George Regional Correctional Centre on additional trumped up charges laid by the same crooks that Frank Frost exposes) is that Mr. Frost is a man to be reckoned with. He's someone who displays the traits of a determined and fearless fighter and to therefore suggest that his video presentation is "frank" would be an understatement of magnanimous proportions. Frank Frost holds no punches and when it comes to naming names he gives viewers the whole nine yards, sparing his adversaries any of the niceties of language and protocol that many people today will likely find a bit shocking.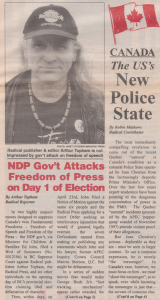 Like all the others Frank Frost has gone to the limit to try and exercise his Charter rights and to obtain justice via the standard procedures set up for such purposes. All of his efforts thus far have been in vain and realizing that his country has betrayed not only himself but his family and his friends and everyone one who has ever been unduly wronged Frost is not at this stage of his life what one would call a "happy camper." Viewers will soon grasp that fact as they watch his presentation, one of the most riveting that I've ever encountered in my years of publishing.
Do share this post with others. We need to work together as Frank repeatedly states if we're ever to end this seemingly endless cycle of perversion and injustice that's permeated every level of our country's legal system.
The only means of communicating with Frank Frost is to call him on his phone. The crooks in the RCMP and the Attorney General's office have made it virtually impossible for him to access the internet or maintain an email address. Call Frank at 1-250-569-0338 if you wish to contact him.