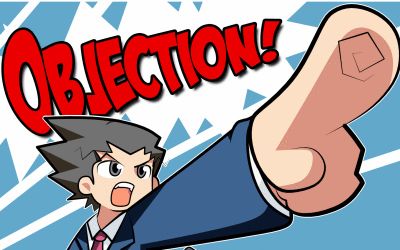 Dear Reader,
Enclosed below are letters sent to Zach P at Netfirms.com requesting that they do not remove my website in 48 hours as they have threatened to do.
These letters are well written and heartfelt and I'm absolutely humbled by them.
Whether or not Zach P of Netfirms.com will get an opportunity to read them before they pull the pin on RadicalPress is anyone's guess.
What a sorry state of affairs as gutless and weak-willed traitors to this nation like Det-Cst Terry Wilson begin to reveal their true colours.
Thanks again to ALL those fine and decent people who have committed to supporting my work.
Bless you one and all!
Sincerely,
Arthur Topham
Pub/Ed
RadicalPress.com
"Digging to the root of the issues since 1998″
——————————————————–
LETTERS TO ZACH P REGARDING NETFIRMS.COM ULTIMATUM TO TERMINATE RADICALPRESS.COM WITHIN 48 HOURS
Dear Zach P:
I do not feel RadicalPress.com is promoting any "hatred propaganda," at all.  What Arthur Topham is doing in his online newsletter is providing a rare news service, one you're not likely to find on the usual TV programs available in Canada due to the fact Canada's news programs are controlled by B'nai Brith and other Jewish interests.
I do want to see the RadicalPress.com website remain on the Internet since what it contains is verifiable and factual news.
Please do not listen to the vicious and biased propagandists who are seeking to destroy businesses, livelihoods, news, and political awareness for the sake of — nothing worthwhile, that is for damned sure.  Liberty to all Canadians and Americans!
Best regards,
Charles Steiner
————–
Dear Zach,
This short note is to let you know that I am a regular reader of Arthur Topham's blog website radicalpress.com hosted by your company Netfirms, and link to it from my own blog mysteryworshipers.wordpress.com .
I do not consider for a moment that radicalpress.com promotes "hate propaganda". At no time has radicalpress.com encouraged its readers to kill, maim, or destroy other peoples or countries, things governments do fairly frequently (Libya and Gaza come to mind).
I would ask that you continue to promote freedom of speech in Canada by allowing radicalpress.com to continue with its blog. I feel that pulling radicalpress.com off the internet would be no different than the actions taken by authoritarian countries such as Saudi Arabia. And Canada claims to be a bastion of freedom of speech. Let's keep free speech alive with your help! Thanks for your time.
Sincerely,
David Morgan
——————-
November 21, 2012
Dear Zach P,
For several years now I have been a regular reader at Arthur Topham's site, Radical Press. Never did I find anything promoting hate. Indeed I found it to be a site full of interesting and educational material. Certainly there was never a word to promote violence or hatred in any way, shape, or form. Not even by innuendo!
While Arthur was away from his blog for the past months I found my reading to be missing something ~ the stimulation of Mr. Topham's erudite and witty perspective which is about as peaceful as any I have come across over the years.
I certainly will not be impressed with Netfirms.com if they started censoring and pulling down legitimate websites merely on the accusations of special interest groups here in Canada in conjunction with the RCMP.
Consider the ramifications, Mr. P., and please do the right thing. Stand for freedom of speech in our great country.
Sincerely,
B. Lee
—————
Dear Zach P,
In your letter to Arthur Topham, you state:
"We have been advised by a visitor to your web site radicalpress.com that such web site contains content that is alleged to be untrue, offensive, slanderous, harassing or controversial in nature."
The key word in this sentence is 'alleged.'  In other words, according to your next two sentences, "Accordingly, please remove such content within 48 hours of this notice. Failure to delete such content within such period will result in termination of your website," you would do harm to someone on an allegation.  How would you like to be treated as such?  I would guess you wouldn't like it at all.
Please reconsider your ultimatum.  Fairness demands it.
Sincerely,
Steve Campbell
———————-
November 21, 2012
Att: Zach or whom it may concern
I am writing to express support for Arthur Topham and his website radicalpress.com
I have been informed that you have considered shutting down his site on mere accusations of material that. according to Det-Cst Terry Wilson is alleged to be untrue, offensive, slanderous, harassing or controversial in nature. May I ask what evidence he has given you in this matter? Is his "opinion" all you would need to even consider such an action? Do you always act on such "allegations" without any facts of matter? I am confident that I could surely find some or more of the websites that you host offensive to me; would that be all you need to shut them down? "Controversial in nature"? Please, gimme a break! Whose "opinion" is not controversial?
In that case, please provide me with a list of Netfirms hosted websites so that I may peruse them to find what I might deem controversial or  offensive so that I can immediately let you know what should be acceptable or not and I trust that you will take the necessary actions to give notice to each of them and shut them all down in due course. Or would I need to be a Det-Cst to have such a priveledge? Maybe I am.  Maybe I am a lawyer. Maybe I am a judge.
You state that you are not responsible for content or links posted by your customers. Then I fail to see how you can now deem yourself in such a position to ask Mr. Topham to "remove such content within 48 hours of this notice". Are you now going to rely on "your opinion" on what is deemed acceptable? Would that allegedly put you in an unlawful position and a possible lawsuit against Netfirms Inc?
In closing, I feel that radicalpress.com is providing a service that is beneficial to freedom and I appreciate that you host his site. I harbor no hatred nor do I support any "hate-sites" but I DO support free speech in Canada and I will support Arthur's free speech as well. Even yours. If I do not like the material on Arthur's site I am free to not go to it. Please do not take that freedom away from open minded people like myself by judging what should or should not be available on the internet as a whole, unless it clearly is unlawful content such as advocating violence or provides unlawful information in order to cause harm to others. I see none of that in radicalpress.com.
Sincerely,
Mike Gould
—————-
Dear Zach P.
In regard to the letter you received from Terry Wilson it might interest you to know that propaganda is a neutral term… it merely means 'to propagate'. Your RCMP 'friend' claims that Arthur is printing material Terry Wilson claims is hate. I hate (ooops) to tell you this but Terry Wilson is a paid agent of the crown which propagates more falsehoods than the Fraser River spawns salmon.  But be that as it may, to defend oneself from 'hate' when what one feels or thinks is personal, private and harms no one is not a position any man or woman should be put in, in a free society. It absolutely negates the freedom we supposedly enjoy in this nation. It certainly is not criminal regardless of how lawyers define it. You might do better to investigate the legal implications of Terry Wilson's assertions as well as your instant compliance. Stultifying freedom of speech is a crime against the freedom of the people, especially if in so doing it causes damage by way of material and hours lost. It makes you and your associates complicit in slander and libel.
The very fact that such statutes exist in a free nation belies the assertion of all the politicians who wax eloquent about freedom and justice. This is especially hypocritical following as soon as it does after the recent memorial day commemoration. Did those men die for a lie? For your company to simply comply with a paid agent of the Crown in light of an assertion based on such dubious and dangerous legislation makes you culpable in this overt action of repression.
There are reams and reams of articles written in every newspaper and website in the land, and even more so on every television set in every home and much of it is lies, more lies and damn lies. Only fools with weak minds fall victim to such propaganda. Only fools who claim they have been hurt by words would confess to such a weakness of mind. Perhaps you might ask Terry Wilson to explain what authority he draws on to make the claims he does and furthermore, show cause for using his office to intimidate you and your associates? After all he does state: 'If you have any questions please don't hesitate to contact me at the above email or at 604-543-4903.' Have you no questions to ask of him then?
Regards,
Rudi Weyrich
w/o prejudice
——————