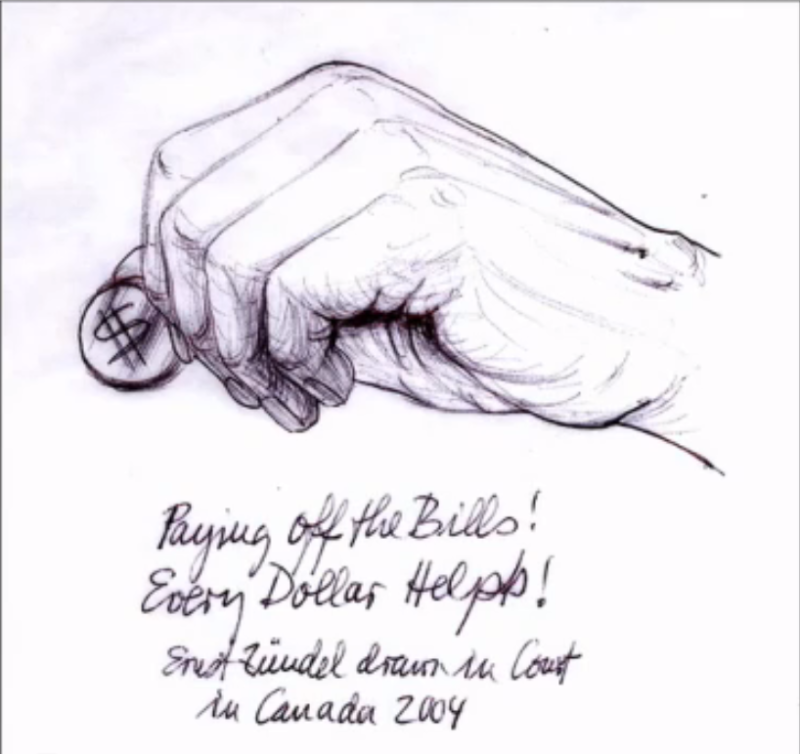 Dear Reader:
The battle to save Canada from Internet censorship by the Zionist lobby groups is probably one of the most important struggles in our history.
Without the right to freedom of expression and freedom of speech on the Internet the chances for Canadians to access alternative perspectives and news from the regular mainstream media will be curtailed to the point where it becomes meaningless.
At this point in time I am fighting to retain my right to maintain my website and defeat the criminal charge (sec. 319(2)) which B'nai Brith Canada has brought against me. If I lose I face the possibility of a 2 – year jail sentence and likely a lifetime ban on posting on the Internet. If this occurs then any other Canadian who tries to express their opinions or publish factual information on political Zionism or the state of Israel will in all likelihood face the same charge. It must be defeated once and for all!
In order to pay the expenses for a lawyer I need help.
If you feel you can help out with this vital issue of preventing Internet censorship here in Canada then please send any donation possible (either cheque, cash or Money Order) to:
Arthur Topham
4633 Barkerville Highway
Quesnel, B.C. Canada
V2J 6T8

I am also set up with a PayPal account at the following blog url: http://www.quesnelcariboosentinel.com Please go to the Home Page and you will find the button up on the top right hand corner. You may use a credit card as well as a PayPal account.
Please consider helping me to help you and all Canadians who value their Charter rights to freedom of speech on the Internet.


Thank you,
Arthur Topham
Publisher & Editor
RadicalPress.com