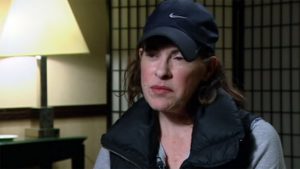 RCMP Cpl. Catherine Galliford says she didn't report the alleged abuse because she feared for her career. (CBC)
CBC News has learned the high-profile Mountie who first spoke out against sexual harassment in the national police force is suing her employer, alleging years of 'persistent and ongoing' sexual harassment and bullying.
In a notice of claim obtained by CBC News Wednesday, Cpl. Catherine Galliford alleges she was sexually assaulted, harassed and bullied during her 16 years on the force.
The notice names Canada's attorney general, B.C.'s justice minister, three Mounties, a civilian RCMP doctor and a Vancouver police officer.
Galliford was the face of the B.C. RCMP for years, revealing charges had been laid in the Air India bombing and announcing the arrest of serial killer Robert William Pickton.
According to the 26-page statement, the abuse began before Galliford was sworn in as an RCMP member. She alleges then RCMP Insp. Mike Bergerman groped and tried to kiss her in 1991 when she was at the RCMP's training academy.
'[Bergerman's] misconduct was wilful, and he acted with the intent of sexual gratification which shocked and sexually humiliated [Galliford] and demeaned her value as an RCMP officer and a human being,' the document reads.
Galliford did not officially report the misconduct.
'I never complained officially about the sexual assaults and sexual harassment because I knew that if I did it would come back on me in a negative way,' she told CBC News Wednesday.
'Culture of sexual harassment'
The document goes on to detail years of alleged harassment, including repeated sexual advances by Staff Sgt. Doug Henderson '¬â€ and an alleged attack in a hotel room while they were on a business trip.
'Henderson aggressively sexually attacked [Galliford] … removing some of his clothes and exposing [himself] to her,' the statement reads.
Galliford also alleges repeated sexual harassment at the hands of Phil Little, a Vancouver police officer she worked with on the Missing Women Task Force.
According to the document, Little made several sexually suggestive comments, including, 'I don't know what I like better, your eyes or your mouth.'
Galliford also alleges Little exposed himself to her in his car while investigating Pickton, saying 'I want to show you my mole. Don't you think it's cute?'
According to the statement, Galliford once again did not formally complain for fear of negative repercussions.
'The culture of sexual harassment within the RCMP is so pervasive that [Galliford] was helpless to personally stop it,' the document reads.
'[Galliford] had to accept a certain level of tolerance of [sexual harassment] as complaining about it would only make matters worse.'
'Very sick'
Galliford's lawyer Barry Carter says his client developed a severe form of post-traumatic stress disorder (PTSD) as a result of the harassment and the statement lays out a litany of symptoms, including agoraphobia, nightmares, alcohol dependency and significant weight loss.
lawyer
Barry Carter, Galliford's lawyer, says his client is very sick as a result of the harassment. (CBC)
Galliford has been off duty on sick leave since 2007.
'She's very sick,' he said. 'I would think her career with the RCMP is pretty much done.'
Galliford is also suing RCMP doctor Ian MacDonald, alleging he failed to properly diagnose and treat her psychological problems and made things worse by disclosing confidential information to her estranged husband.
'It would appear from reviewing the material that we have that there was an insistence on treating her dependency problems, her alcohol dependency, and ignoring the underlying problems that led to the alcohol dependency, which was her PTSD,' Carter said.
'As I understand, if PTSD goes untreated it gets worse and so this went on for years.'
Culture of fear
The force insisted she follow a relapse prevention agreement (RPA) related to her alcohol dependency, Carter said, but refused to treat her PTSD.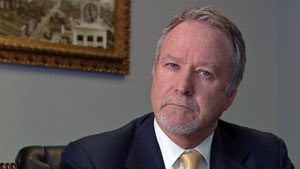 'As a result of … their perceived failure of the RPA's, they started to see her as being difficult and manipulative and being deceptive and lying and being somehow a risk to the RCMP if she returned to operational duties.'
The allegations have not been proven in court. None of the defendants have had the opportunity to respond as the case was filed recently. If served in Canada, the defendants have 21 days to file a response.
RCMP Deputy Commissioner Craig Callens, the top Mountie in B.C., issued a statement to CBC News Wednesday night, saying that Galliford's allegations remain unproven and officers had been assigned to investigate them.
Callens said two investigations were undertaken. One probe related to allegations that Callens said were linked to the Missing Women Commission of Inquiry into the police investigations of Pickton, currently underway in Vancouver.
Callens said the other set of allegations by Galliford did not pertain to the inquiry and were being investigated separately.
'The allegations relating to the Missing Women Commission of Inquiry have been fully investigated and I can tell you that we have not been able to substantiate nor corroborate any related to the alleged sexual harassment by RCMP members,' Callens said. 'The remaining allegations continue to be investigated.'
Galliford is seeking unspecified damages for loss of past and future income in addition to punitive and aggravated damages.
Her high-profile case is the latest in a growing list of legal actions against the Mounties alleging a culture of harassment inside the force.
'I don't know if my journey is going to change anything for other members who are in the force now or those who are coming after me because there is still a culture of fear,' Galliford said Wednesday.