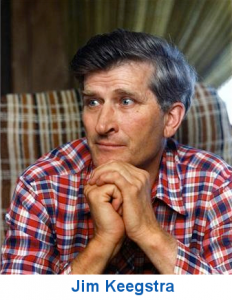 No, I never knew Jim Keegstra personally nor did I have any verbal or written communications with him during his lifetime. Nor did I personally know Ernst Zundel or have any contact with him either. But regardless of that we still share a common bond that unites us in the spirit of Truth and Justice and that connection is permanently and indelibly burnt into our souls and no amount of brainwashing propaganda and calumny and hate-filled screeds from the Jew media will ever alter the fact.
We all have stood up to and faced the enemy and revealed him for who and what he was and is the consummate epitome of lies and eternal infamy and the historic instrument of endless destruction, war, torture, rape, murder, bestial abominations, terror and fear. And for those reasons we have been attacked and vilified and called every conceivable epithet known to man and Jew.
One other thing that I and Jim and Ernst (and many other victims of the Jewish criminal cartel) share in common is that we all were blessed to have been the fortunate beneficiaries of the spiritual and legal largesse of the world's foremost counsel and freedom of speech fighter, the late and great Mr. Douglas Christie, who, up until his untimely demise in March of 2013, worked tirelessly to prevent the courts of Canada from being overrun by the Jews with their insidious conniving and legal scheming designed to twist and pervert Canadian jurisprudence into a deviant variant of the former Soviet Communist Bolshevik 'Show Trial' courts wherein 'Hate Propaganda' (please read this as any negative criticism of the Jews or their diabolical agenda against the rest of the humanity embodied in their politically psychopathic doctrine know as 'Zionism') has superseded Truth and Fact and sound Common Sense.
D.Christie BattlingBarrister
It's a fact of life in 2014 just as it was a fact of life back in 1914 that the vast majority of the media (what many today call the 'mainstream media') is, in reality, a Jew monopoly Media and they own it lock, stock and barrel with the exception of (Praise God!) the Internet. For this reason and this reason alone no individual will ever be allowed the freedom to criticize a Jew or their crimes in any fashion without incurring the rage and hatred and lies which their media outlets will call upon en masse in order to prevent 'the people' from knowing what really is going on behind their digital curtain of deception.
Jim Keegstra was a Christian and a school teacher and a man of integrity dedicated to teaching truth and that is what he did when it came to revealing to his students what is undoubtedly the greatest lie of the 20th century and, in all likelihood, of recorded history itself the infamous LIE of the '6 Million Holocaust' a deluded and macabre fantasy of the Judaic priesthood which humanity has been unwittingly forced to endure since 1945; a falsehood the Jews concocted in order to threaten, brow-beat, intimidate, cajole and bewitch the world into believing via their media cartel in order to buttress unchallenged support for their surreptitious designs for global hegemony.
HoloTorture copy
For that one reason and that reason alone the full weight of the Jew media and the state came down upon Jim Keegstra just as it did for Ernst Zundel when he attempted to educate Canadians about the very same LIE.
A Google search of Jim Keegstra quickly reveals a gaggle of Jew media outlets that all lead off their stories with the catch-phrase 'Jim Keegstra, Holocaust denier'. Over and over and over ad nauseum these disseminators of deception predictably punctuate, perpetuate and puke up their obscene, immoral 'holocaust' perjury bile in voluminous amounts in order to keep brainwashed Canadians believing their gargantuan '6 Million' LIE; one that American writer Arthur R. Butz permanently demolished back in 1976 in his classic book The Hoax of the Twentieth Century.
KeegstraGoogle1KeegstraGoogle2PM
Like voyeuristic opportunists the Jew media waits with lurid impatience for any opportunity to exploit their former victims in order to shore up the faltering foundations supporting their infrastructure of tyranny, better known to the world today as the New World Order. The 'holocaust LIE' is the cornerstone of their temple of terrorism, deception and destruction and any chance they get to exploit it will create a media feast.
Jim Keegstra is now dead and his spirit is with all the other Truth seekers who, in the past, have stood up to and exposed the unconscionable atrocities that have been foisted upon humanity by this cult of evil Satanic vipers. No less a Truth teller than Jesus Christ himself once said, 'I know the blasphemy of them which say they are Jews, and are not, but are the Synagogue of Satan.'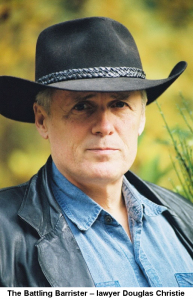 At the present moment I am the only remaining Canadian who is now before the Canadian courts charged with a sec. 319(2) 'Hate Propaganda' crime against the Jews and facing a lengthy and costly trial in the B.C. Supreme Court. The section I was charged under was created and inserted into the Canadian law books by so-called 'Canadian' Jews in order to stop people like Jim Keegstra, Ernst Zundel, John Ross Taylor, Malcolm Ross, myself and many others from challenging their outlandish and glaringly heinous legacy of lies that has turned the world into a living hell.
I'll conclude this short tribute with a few lines from a friend of Jim Keegstra's who send them to me via email. They basically convey the sentiments that I've been trying to cover in this short essay.
'Kanadian patriot and school teacher Jim Keegsta was prosecuted in 1983 under Kanada's then existing Hate statute for claiming the so-called 'Holocaust' was 'Exaggerated'. He subsequently became the first nationally vilified martyr for Kanadian freedom of speech in Kanada. That claim was subsequently substantiated when the world Jewish Congress in conjunction with the Auschwitz State Museum in Poland lowered the number of gassing victims at Auschwitz from 4 million to 1 million in 1990. So for any apologist who says the numbers don't matter, it did to patriot Jim Keegstra who lost his job as a teacher and mayor of the town he lived in and was continuously vilified and slandered by the national media ever since. As a result, he was defunctionalized socially, politically and economically. Like heretics in the middle ages who denied that the earth was the center of the universe, you don't deny the state religion of the west and get away with it. The only difference between then and now is that they've found a more civilized way of burning people at the stake.
There were other Kanadian martyrs before Jim, people like my good friend and mentor John Ross Taylor from Toronto who spent a year in jail in the late 1970s for a telephone message talking about the Jews and their machinations, but Jim Keegstra was the first to really go national in a big way. I guess THEY figured at the time that Kanadians had been dumbed down enough that it didn't really matter what kind of outrage was perpetrated against traditional freedoms, notwithstanding that those freedoms went all the way back to the Magna Carta, and they were right. In fact the Keegstra case was the first one to my knowledge where a Kanadian judge in his final address to the jury stated, 'The truth is not an issue in this case'. If the truth is not an issue in a court of Law, then what the hell is? I still haven't figured that one out and obviously Jim Keegstra hadn't either.
The RCMP even stationed armed snipers on the roof of the Red Deer, Alberta, court house when Jim was being tried. Kanada it seems must be protected against heretics at all cost.
Jim Keegstra was a friend and patriot who went out like a man. He will be sadly missed.' T.L.