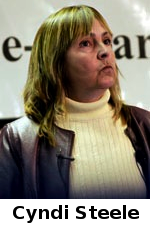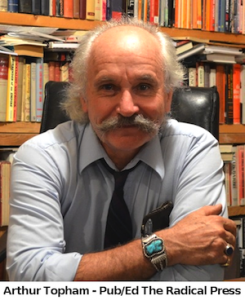 Edgar Steele is dead. Murdered by his government for telling the TRUTH about the Zionist Jew take-over of America. God bless his soul.
News has just been released by Ed's wife Cyndi on the website set up to help free Ed from illegal incarceration:
Cyni SteelePic
GOVERNMENT MURDERS EDGAR STEELE – CAN THEY GET AWAY WITH IT?
Today, September 4, 2014, early afternoon, a California mortuary notified Mrs. Cyndi Steele that her husband Edgar was dead. At this time, specific circumstances regarding Mr. Steele's death are being confirmed. The Free Edgar Steele web site and the Edgar Steele Defense Fund (ESDF) will release more information when available.
Mrs. Steele contacted the ESDF Board, saying she was utterly devastated by this information, and is furious that no Victorville representative contacted her in the last few days regarding his failing health and did not even call her regarding the death of her husband. It was cruel to allow the mortuary to make the call.
Based on the best knowledge at hand, the following are the most likely causes of death: drug overdoses, persistently delayed, insufficient, improper medical treatment and medical neglect. The federal government and Victorville Penitentiary bears responsibility for the lives of the inmates who reside there and has refused to be accountable for the decline in Edgar Steele's health.
Some hours before Mrs. Steele was contacted by the mortuary, ESDF President Robert Magnuson received an email corroborating Ms. Steele's concern for her husband's health and safety that showed Mr. Steele's health has been in a sharp decline for the past month, which fact was obscured, if not hidden by the federal government.
First, Mr. Steele was the victim of a false prosecution, then he was imprisoned in the most dangerous prison health in America. Then his wife was never allowed to visit him despite a court order allowing visitation. Then, his health was compromised because of neglect, and finally, the reports came in that he had been drugged out of his mind earlier this week, which was the final blow that killed him. Call it anything else you like, but it is murder.
The facts of this tragic situation will be disclosed as the information is gathered.
[Editor's Note: I worked with Ed Steele for many years prior to his arrest and incarceration on trumped up charges that eventually resulted in his wilfully orchestrated murder by the current Zionist controlled US government. This is truly a sad, sad day for justice and freedom of speech everywhere for that is the primary reason that Ed was arrested. He was telling the truth about the Zionist Jews and their illegal control of his country. Ed was a sincere and honest and straight-shooting soul. The fact that this has happened to him ought to send shivers through decent folks around the world and make them stop and take a good look at the forces that are now in control of the Western world. It's well past the time that people said ENOUGH!]